Fusion Method Validation
Chromatography-centric QbD Software for Analytical Method Validation and Transfer
S-Matrix – Software Solution Partner of: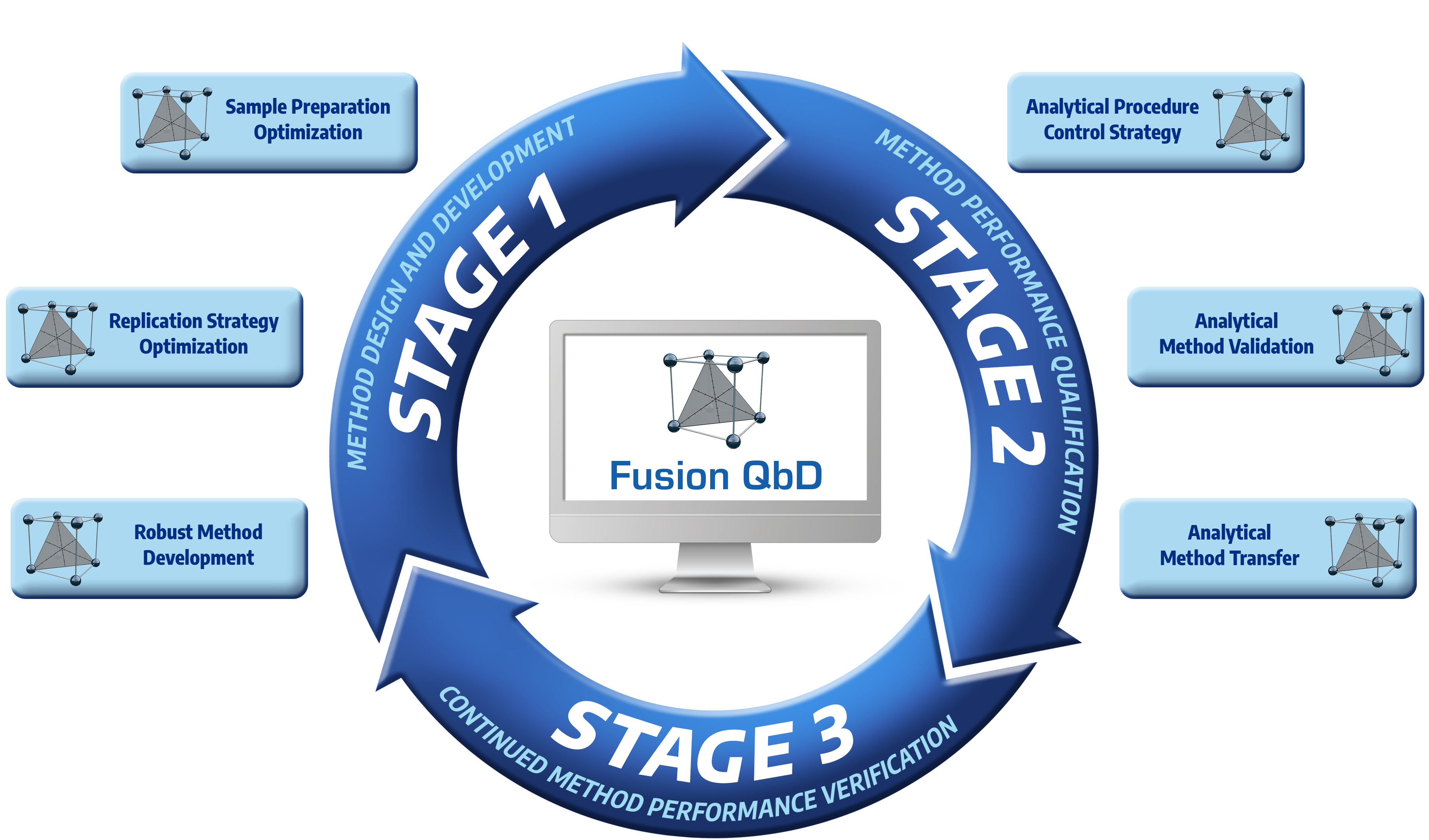 ---
Meets all FDA, ICH, and USP requirements and guidances, including ICH Q2(R1) and new USP <1210>.
Small Molecule

– traditional pharmaceutical substances and products

Large Molecule

– the only complete and automated method validation software for biopharmaceutical products (e.g. MAbs)

Non-LC Methods

– also used for a wide variety of non-LC methods (e.g. QNMR, CE, GC-MS, LC-MS)
Comprehensive Method Validation Experiment Suite
Analytical Capability

*

Specificity
Filter Validation
Sample Solution Stability
Accuracy

*

Linearity and Range
Repeatability

*
Accuracy/Linearity/Repeatability

*

[ICH-Q2(R1) – can be done as a single combined experiment]

LOQ, LOD
Intermediate Precision & Reproducibility (USP Ruggedness)
Robustness – done the right way!
*Method Transfer Studies — Support Includes USP 〈1210〉 Tolerance &
Prediction Intervals
Key Benefits
Full Automation – Phased Method Validation

Early Phase – performance characterization supports development
Final Phase – Aligned with FDA and ICH guidances

21 CFR 11 compliance support toolset

Including E-records and E-signatures, full audit logging
Workflow management system with E-review and E-approve loops

Easy setup of experiments

Create standardized workflow templates
Facilitate rigorous practice and defensibility

Simple documentation review and reporting

Easy to defend and communicate
Reports meet all FDA and ICH guidelines
Links to More Information about Fusion LC Method Validation!